Coursework | Advising | Portfolio | Exam | Faculty
M.A. Degree in English: Emphasis in Creative Writing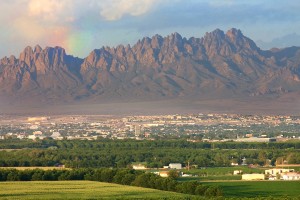 The Department of English at New Mexico State University offers a Master of Arts in English with an Emphasis in Creative Writing. Students electing this emphasis may choose to work in a major genre, such as poetry, fiction, or nonfiction, or may work across several genres. Students must complete 36 hours of graduate-level course work, submit a creative writing portfolio, and pass an oral examination.

Prospective students should complete their applications by February 1 for Fall admission or October 1 for Spring admission. The application must include creative work (six to eight poems, and/or 15 to 25 pages of fiction), a letter of intent, and three letters of recommendation. Application information is available at https://english.nmsu.edu/apply/.

Students in the M.A. in English with emphasis in Creative Writing are not eligible to hold a Graduate Assistantship. Students seeking a Graduate Assistantship, should instead consider applying for the Master of Fine Arts program.