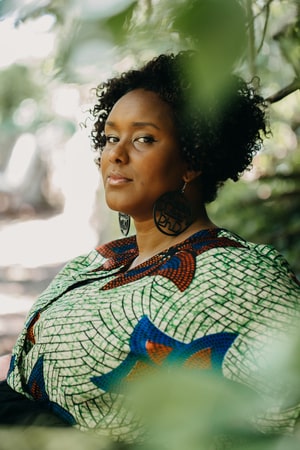 Biographical Statement
Barasho wanaagsan! My name is Suban Nur Cooley and I am interested in how the cultural
➡
digital
➡
global
➡
local all intersect to impact and inform us individually, and how we then interact as parts of larger communities within and across the world to make sense of things. I am also curious about how we come to call
certain
knowledges knowledge in academia—more specifically—who has the power to create knowledge, and how can we broaden and extend that power to other ways of knowing? You feel me?
As a teacher, my methods center on inclusivity and fostering an interconnectedness with the varied knowledges my students bring with them into the classroom. I see teaching as community collaboration. My role is to understand that we all have our part to play in the classroom space; principally to engage, connect, and learn something from one another.
What else: I love to write, hike, am a wannabe spoken word performer, have a lot of passion for community engagement, all things hip hop/jazz/RnB/Afrobeats, all things Black, love me some travel and quixotic adventures.
Education
PhD in Rhetoric and Writing – Michigan State University
MA in Digital Rhetoric and Professional Writing – Michigan State University
BA in Communications, Journalism – University of Canberra (Australia)   
Recent Publications
"Home." Growing Up African In Australia Anthology. Ed. Maxine Beneba Clarke. Black Inc. LaTrobe University Press. (2019)
"Hoygaygii Waa Halkee? A Nomad Seeking the Sensation of Home." Pixelating the Self: Digital Feminist Memoirs. Ed. Alexandra Hidalgo. Enculturation: A Journal of Rhetoric, Writing, and Culture. (2018)
"Baasto Iyo Moos." Scarf Literary Arts Magazine: Future Riddims. Vol. 8, Issue 5. (2015)