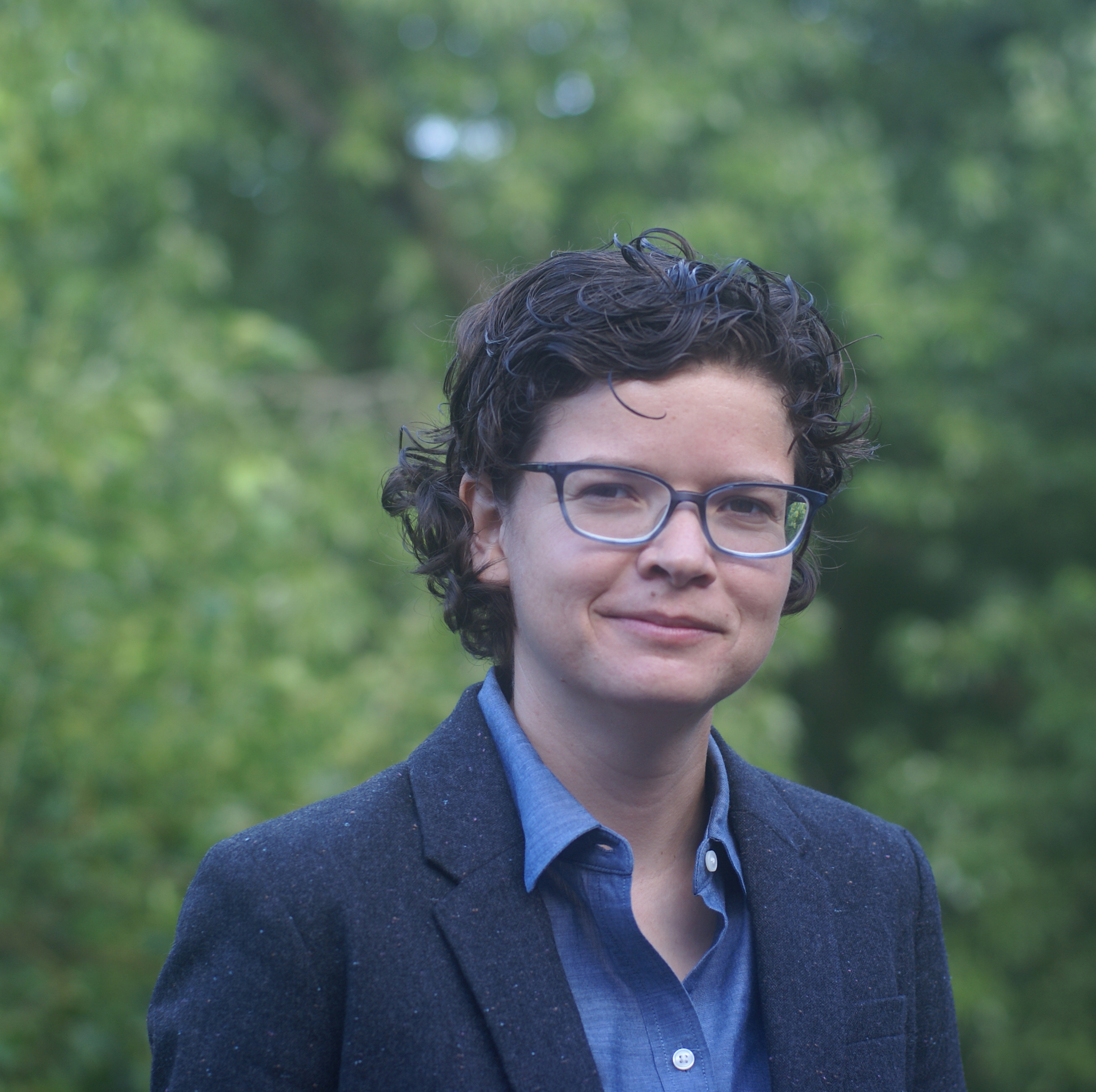 Biographical Statement
Kerry Banazek is interested in how community membership mediates practices of description and visualization. She writes about diverse objects (including specialty camera lenses, search algorithms, metadata systems, image editing interfaces, stock image databases, and heuristics used by visionary poets) and engages with scholarship in the fields of rhetoric, writing studies, visual cultural studies, cultural geography, science and technology studies, design history, and the philosophy of media. Because the language of vision is culturally freighted in so many ways, many of them racist and ableist, her research also depends on the insights of scholars and activists working in Disability Studies and Critical Race Theory.
Her current book project deals with the range of influences that technologies of vision (from early microscopes to cutting edge camera drones) can have on language use. A practicing poet and former web producer, she has experience working on ecology field crews and sometimes writes about the benefits and limits of considering landscape a form of media. 
Dr. Banazek also studies digital pedagogy and teaches courses that blend writing instruction with digital media production. She is a regular contributor to writing across the curriculum and writing in the disciplines initiatives at NMSU, and she is working with Dr. Clint Lanier and the Creative Research Center to expand the center's capacity and open a new podcasting studio for student use. During academic years 2019-2021, Dr. Banazek will be serving as director of the University Writing Program.
Education
PhD in Composition: Literacy, Pedagogy, and Rhetoric – University of Pittsburgh

MFA in Creative Writing: Poetry – University of Montana

BA in English and Mathematics – St. Lawrence University (NY) 

  
Recent Courses Taught
Critical Writing Studies – ENGL 5/683 (graduate core class in composition)

Composition Pedagogy – ENGL 571 (graduate; required for all new English Dept. TAs)

Multimedia Theory – ENGL 5/643 (graduate; technical communication core class)

Capacious Rhetorical Bodies: Perspectives from Queer and Disability Studies – ENGL 5/690 (graduate topics in rhetoric)

Heuristics, Procedures, Play – ENGL 5/678 (graduate topics in rhetoric and technology)

Online Publishing – ENGL 430/501 (co-taught with poet Richard Greenfield)

Visual Rhetoric – ENGL 449/549 (special topics)

Critical Game Studies – ENGL 399 (special topics; cross-listed with CMI)

Representation Across Media – ENGL 326

Writing for the Web – ENGL 315

Technical & Scientific Communication – ENGL 218     
Recent Publications
You, Siphon. Lost Roads Press (2020) 
"Bodies Belong to the World: On Place, Visuality, and Vulnerability" in the collection Geopoetics in Practice, ed. Eric Magrane, Linda Russo, Sarah de Leeuw, Craig Santos Perez; Routledge Research in Culture, Space, and Identity Series (2019)
"Carpentry in Context: What Does It Look Like to Be an Ethical Materialist Composer?" in Enculturation: A Journal of Rhetoric, Writing, and Culture (2018)
Contact: kbanazek@nmsu.edu