Welcome to the Creative Reseach Center (CRC) located in the English Department at New Mexico State University. The CRC is a space where members of our community can carry out digitally-based creative, research, or teaching-related activities. In terms of our disciplines, we are a very diverse group. Some of us may research and practice in technical and professional communication while others pursue the creative arts or research and teach literature. The CRC was established to help facilitate activities that match the interests of all members of this department. 
Physically, the CRC is composed of two different rooms, a primary open space lab and an acoustically dampened sound lab.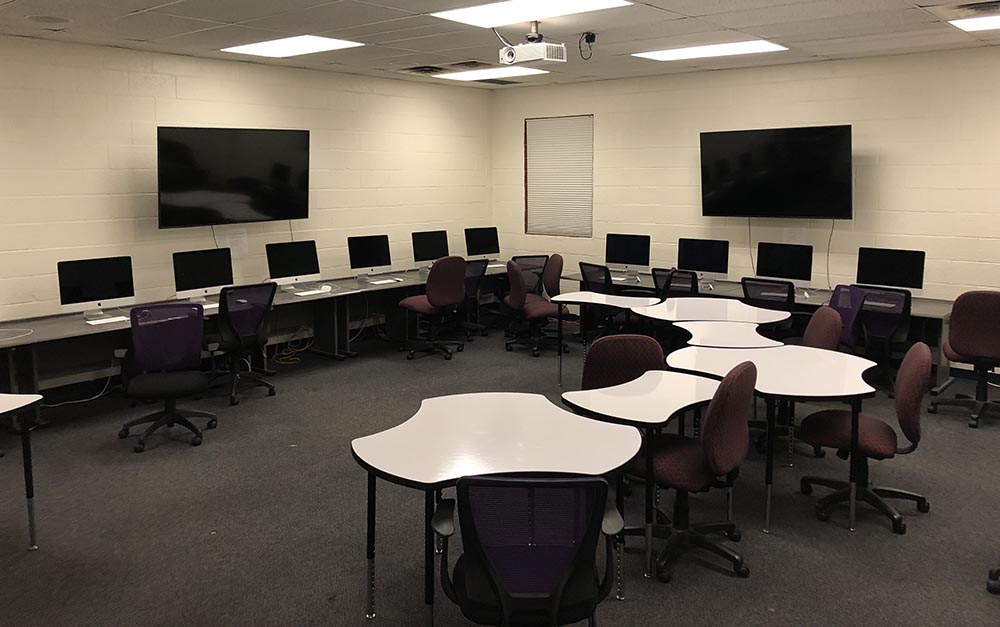 The open space lab, located in room 121 of Clara Belle Williams Hall, was designed to be transformable and collaborative - an area where students and faculty can use technology to research, create, share, and communicate. This space can be used to teach classes or give presentations and lectures. Or, it can  be used to work on course assignments or develop multi-media projects. In fact, there really isn't one specific use, and instead can be arranged to suit a multitude of people and passions.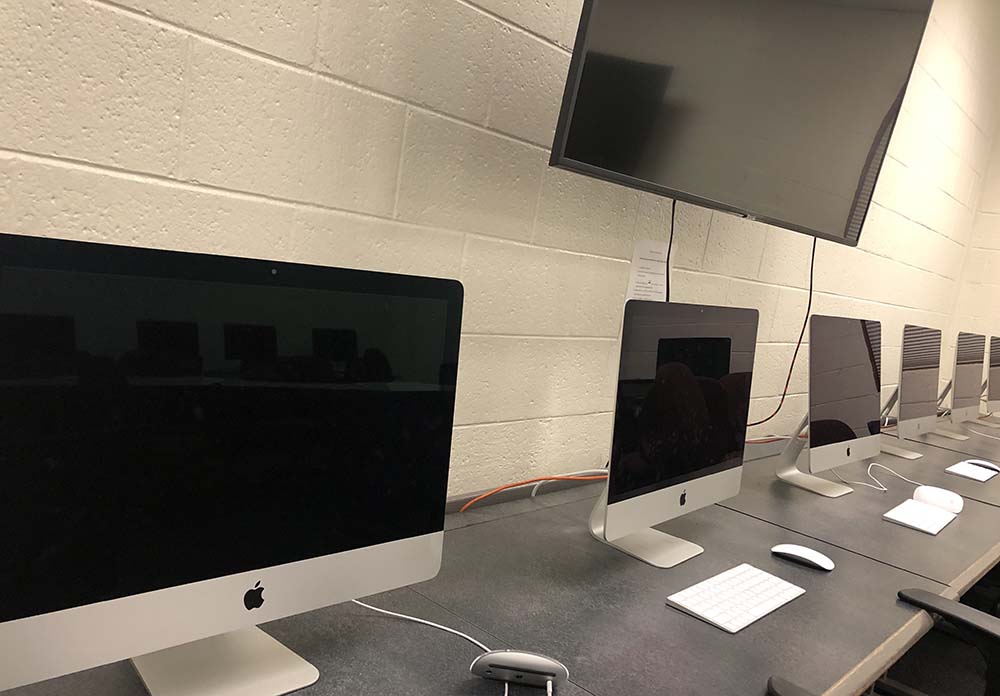 The space features workstations that can be arranged in any configuration needed to conduct your activities. There are two, large screen monitors that can be connected to wirelessly for presentations, collaboration, or other digital pursuits. There is also one wireless monitor for room-wide presentations. Lastly, there are 17 iMacs that feature Adobe Creative Suite and other relevant software. Lastly there is portable equipment, such as cameras or video equipment that can be requested and checked out.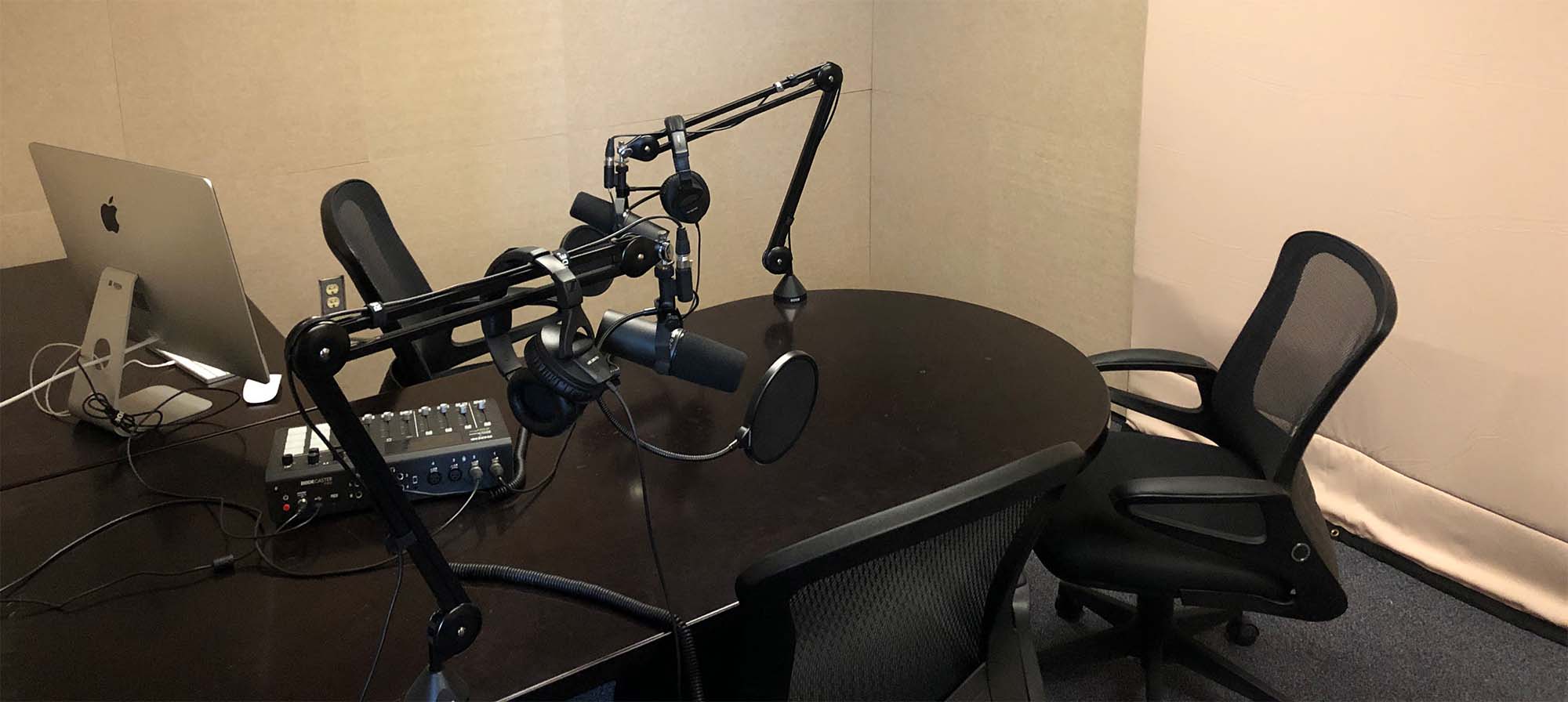 The second CRC space is an acoustically dampened studio where members of our community can carry out sound-based creative pursuits, such as podcasts or interviews. This space is located between rooms 207 and 209 upstairs in Clara Belle Williams Hall.
The space currently includes a single iMac with Adobe Creative Suite software, a soundboard/mixer, and two mics with stands and filters (there is seating at the main desk for three).
Open lab hours in room 121 will begin during Spring 2023. To reserve either of these spaces, please fill out and submit the Reservation form.
services/Connecting Mac/PC to Projector 
services/Connecting Mac/PC to Monitors
(if form does not work email clanier@nmsu.edu)
CRC Availability