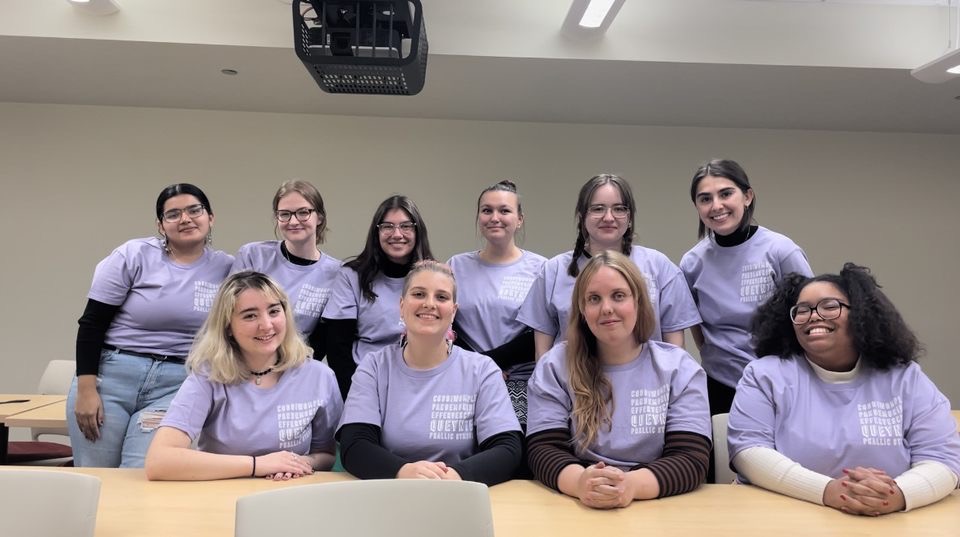 The English Undergraduate Student Organization welcomes anyone from any major who is interested in writing or literature. Our purpose is to provide a place where students can learn and grow as writers, form connections, better the local community, and prepare for successful careers in English related fields.

More about what we do:
Workshops: 

EUSO hosts a variety of workshops designed to improve the writing skills and encourage regular writing practices of those attending. We host both 

creative writing

 and 

academic

 workshops throughout the semester, which give students a chance to bring in their written works and get feedback on how they can improve their writing.

Writing Opportunities: Our online literary magazine, "The Crimson Thread," provides opportunities for students to have their poetry, short stories, prose, and other written works published for the university (and the world) to read. The magazine is managed by EUSO's Editing Committee, who take and sort submissions from students and select the best ones for publishing. For more information about the Crimson Thread or to read previous issues, go here: https://delusions
Career opportunities: EUSO is dedicated to helping students who are majoring in English or are interested in writing and literature secure jobs for the future. Not only do we host workshops to help students create a better resume, we also provide networking opportunities by giving members access to conventions and job fairs focused on English related fields.

Book Club:

EUSO, at its heart, is a community of people who love literature and writing. If you are someone who loves reading or want to get into reading while bonding with other EUSO members, check out our book club
Bettering the Community: EUSO is a student council with a focus on the English department and the university. If you have an issue or an idea you would like to present, feel free to stop by one of our meetings.

Along with enacting new ideas or fixing issues, we also volunteer to help the local community, whether it is soup kitchens, reading to kids, or even volunteering at Battle of the Books.

Meeting dates and times:

 We meet every other Thursday, at 5:45 PM, in Domenici Hall, room 223. Our general meeting dates for the Fall 2023 semester are Sept. 7th

, Sept. 21

st

, Oct. 5

th

, Oct. 19

th

, Nov. 2

nd

, Nov. 16

th

, and Nov. 30

th

. Book Club starts after every general meeting at 6:45 PM, in the same room.
Keep up with us on Social Media:

Instagram: @euso.nmsu ; https://www.instagram.com/euso.nmsu/



The Crimson Thread Website: https://delusions