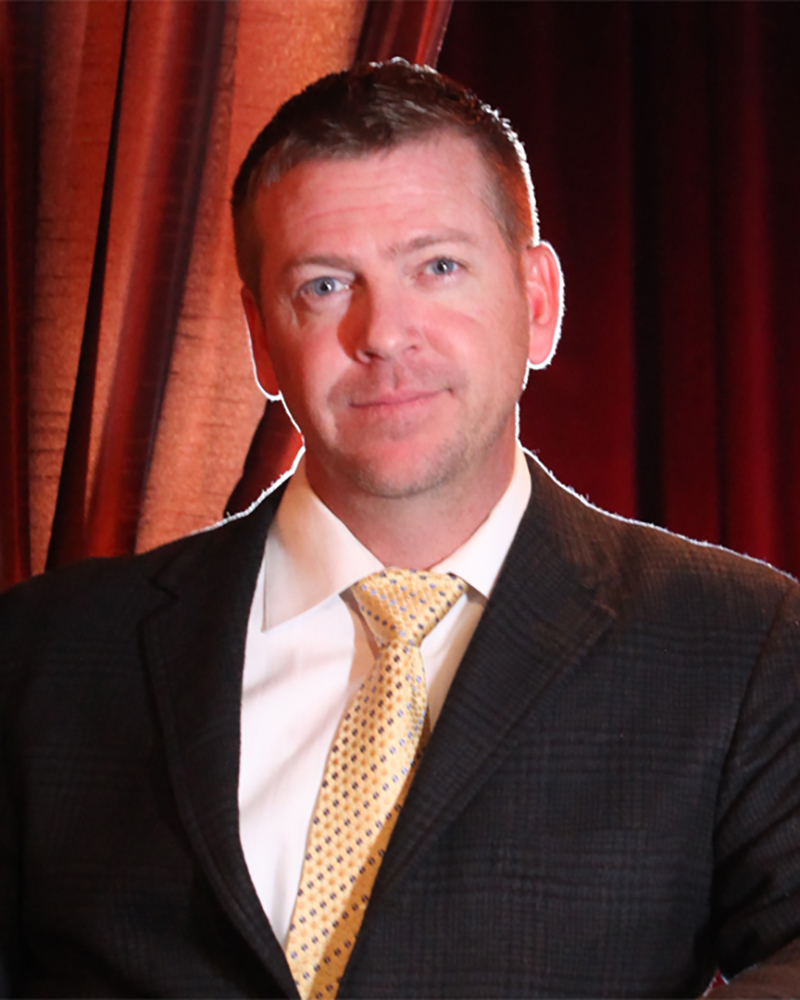 Background and Education:
Dr. Clinton R. Lanier earned both his B.A. and M.A. in English from New Mexico State University. Following graduation he worked for IBM as an Information Developer/Software Engineer, and then for the U.S. Army Research Laboratory as a Technical Editor. He came back to NMSU a third time to earn his Ph.D. in Rhetoric and Professional Communication, which he completed in 2006. He was previously an Assistant Professor of Professional Communication at the University of Memphis and  an Assistant Professor of Technical Communication at New Mexico Tech. 
At New Mexico Tech he also served as the university's Director of Web Communication, building their content management system and overseeing the efforts of almost 100 content contributors. He was further charged with their digital marketing efforts and created and implemented social media and digital marketing campaigns.
Dr. Lanier is currently the Co-Director of the English Department's Creative Research Center, where students and faculty carry out digital scholarship through various electronic and digital media.
Research and Teaching Interests:
Dr. Lanier's research and teaching focus on digital technologies, including web design and development, interface usability, and social and digital media. He has also published research relating to international technical communication and technical editing. 
Outside of the university Dr. Lanier consults for many private corporations and organizations.
Dr. Lanier's creative scholarship includes writing about travel, history, beer and spirits for such publications as The Huffington Post, Eater, Barleycorn Drinks, and Fodors.
Courses Taught: 
ENGL 218: Technical and Scientific Communication

ENGL 315: Writing for the Web

ENGL 4/503: Web Design and Development

ENGL 4/512: Writing in the Workplace

ENGL 4/531: Technical Editing

ENGL 4/578: Document Design

ENGL 4/579: Computers & Writing

ENGL 4/597: Internship in Technical and Professional Communication

ENGL 543/643: Multimedia Theory and Production

ENGL 577: Workshop: Advanced Technical and Professional Writing

ENGL 572: Technical Communication Theory and Pedagogy
Selected Publications:
(2023) Ted Mack and America's First Black-Owned Brewery: The Rise and Fall of Peoples Beer. McFarland Books.
(Forthcoming) Social Media as Space for Today's Technical Communication Work. In K. St. Amant, and P. Zemliansky (eds.) Technical Writing Spaces. WAC Clearinghouse: Colorado Springs.
(2019). Concepts in Technical Editing Technologies: What's Important in Practice. In M. Albers, and S. Flanagan (eds.) Editing in the Modern Classroom. Routledge: London.
(2018). Towards Understanding Current Trends in Technical Communication Workplaces. Technical Communication, 65:1, 66-84.
(2017). Ensuring Your Website Stays Credible When Using Responsive Web Design. Intercom, 64:5, 6-10.
(2016). Implications for Technical Communication in the Rise of International Open-Source Software Use. Intercom, 63:5, 14-17.
(2015). Problem Solving in User Networks: Complex Communication Issues and Item-to-Item Collaborative Filtering. Communication Design Quarterly, 3:3, 33-39.