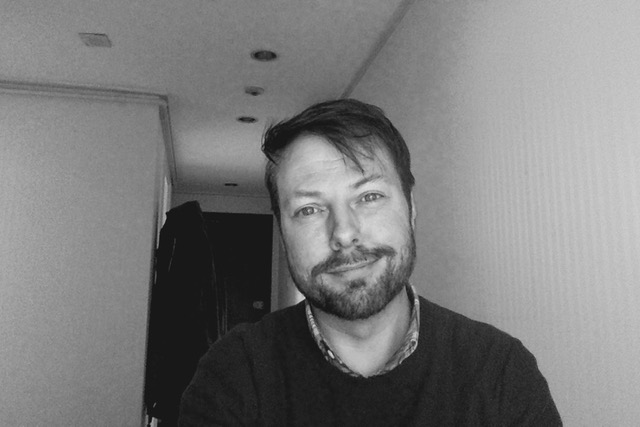 Education:
BS Arts & Letters: Portland State University (1996)
MFA Creative Writing: University of Montana (1999)
Ph.D. English (Creative Writing): University of Denver (2005)
Publications:
Richard Greenfield is the author of three books of poetry: Subterranean (Omnidawn 2018) (Publishers Weekly starred review); Tracer (Omnidawn 2009), and A Carnage in the Lovetrees (University of California Press, 2003), which was named a Book Sense Top University Press pick. His work has been anthologized in Joyful Noise: An Anthology of American Spiritual Poetry (Autumn House Press), The Arcadia Project: North American Postmodern Pastoral (Ahsahta Books), and most recently in Privacy Policy: The Anthology of Surveillance Poetics (Black Ocean).
Teaching and Professional Experience:
Richard Greenfield began teaching at New Mexico State University in 2009, where he teaches graduate workshops in the MFA program as well as undergraduate courses in poetry. Recent courses have included seminars on contemporary poetry, sonnets, surrealism, and post-World War II American poetics. From 2011-2013 he was the director of the creative writing program at NMSU. In 2016 he was a Fulbright Fellow at Ewha Womans University in Seoul, South Korea. He was most recently writer in residence at Seoul Art Space Yeonhui. He is one of the founding editors of Apostrophe Books, a small press of poetry, which began publishing books in 2007. He is editor in chief of Puerto del Sol.
Contact: rgreenfi@nmsu.edu
Links:
Curriculum Vitae: https://hcommons.org/members/camiereye/
Library Thing: https://www.librarything.com/profile/Richard.Greenfield
Twitter: https://twitter.com/camiereye
Humanities Commons: https://hcommons.org/members/camiereye/
Apostrophe Books: http://apostrophebooks.org